Students for Yemen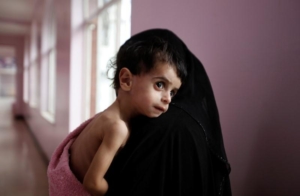 Silesian University Arabists Association "Al-Asabiya", together with UNICEF and with the support of the Nahda Foundation on 7th March, organizes a collection of money and  donations for starving children in Yemen.
Why there? Yemen is currently facing the largest humanitarian crisis and famine of all the countries in the world. About half a million cases of acute malnutrition have recently been recorded among children. IMMEDIATE humanitarian assistance is needed.
Please pay the donations to the account of our foundation
Nahda, Bank Pekao SA, PL 901240 2975 1111 0010 6242 8159, SWIFT CODE: PKOPLPW,
Payment title: Students for Yemen
More details about the event will be available soon!